Cristie Schoen Memorial
Cristie Schoen Memorial
The murder of Cristie Schoen, her husband JT Codd and unborn daughter in March 2015 rocked Asheville and much of the country. The couple, though relatively new to the area, were much loved and admired. Cristie and JT both worked in the movie industry and were in the process of restoring a small farm in Leicester, and generally nesting into their new mountain surroundings in Western North Carolina. They hoped to open a farm-to-table restaurant in the future, with Cristie at the helm. Cristie, along with long-time friend Dirk Long, ran a successful Hollywood catering business, Tree Hugger Catering, which provided film sets with fresh organic and sustainable cuisine. She loved preparing traditional Southern and Cajun infused dishes and was happy to feed almost anyone, anywhere. Cristie was also a trained actress and stuntwoman with numerous stage and movie credits. JT was known as an independent and tremendously generous spirit with a penchant for travel and adventure.

Their cruel deaths affected us deeply. We were preparing to assist them with some of the technical aspects of their farm renovation at the time. There was just no place to put the emotional shock, anger and deep sense of unfairness we felt. Working with Dirk to design and construct a memorial in nearby Hot Springs, NC gave us an chance to honor their memory and help transcend our grief…. one stone at a time.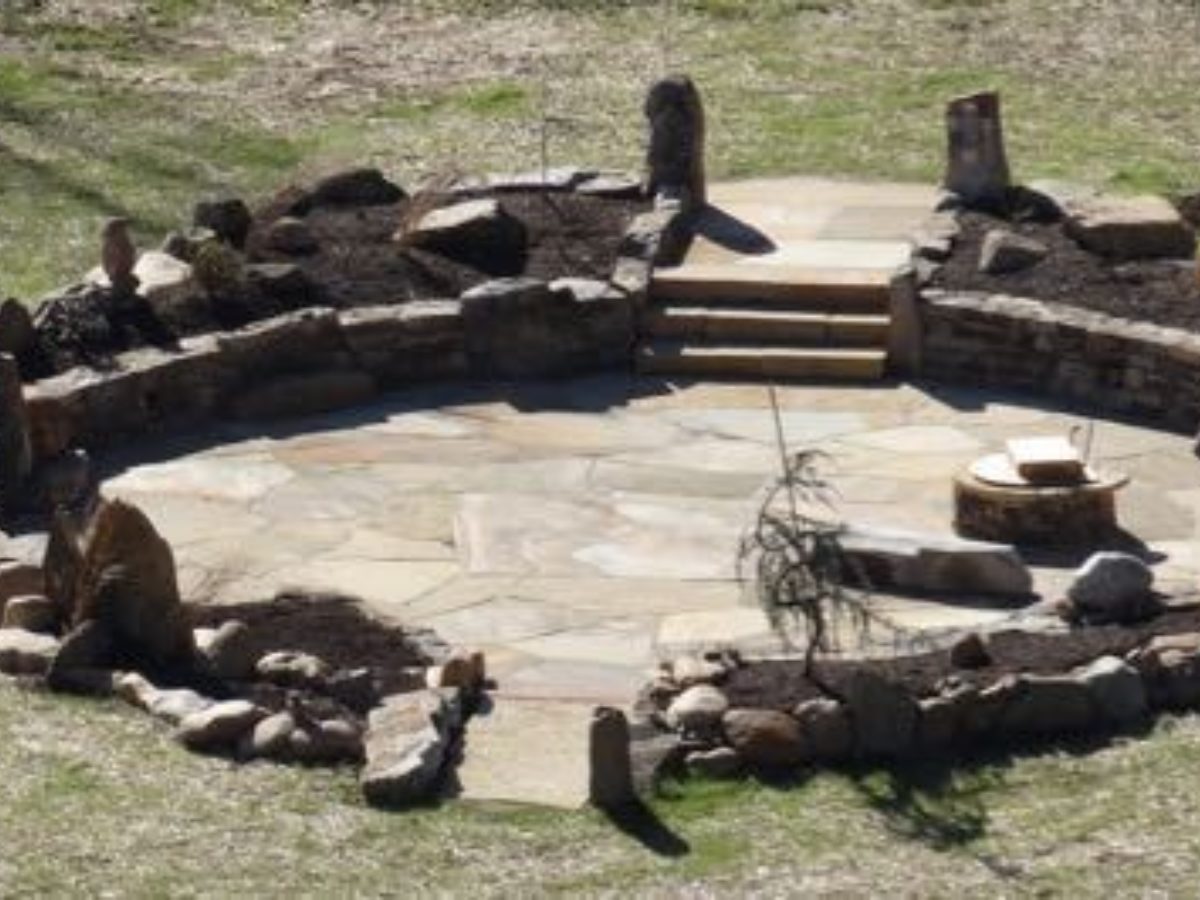 An aerial view from Paint Rock
The design was simple, a 32' sandstone circle recessed into a wide plateau beside the French Broad River and wrapped with field stone walls and native boulder gardens. The circle roughly resembles a clock face with two main entrances at 6 and 12 o'clock, and a third hidden entrance between them – the number three was the guiding design principal throughout. There are stone seats at intervals and an altar in the 7 o'clock position. Much of Cristie's extensive rock collection adorns the walls, patio and stone nooks. A field stone fire circle was constructed alongside a 7000 lb crab orchard slab, the centerpiece of the patio. A massive stone bench, book-ended by two boulders, sits by the river.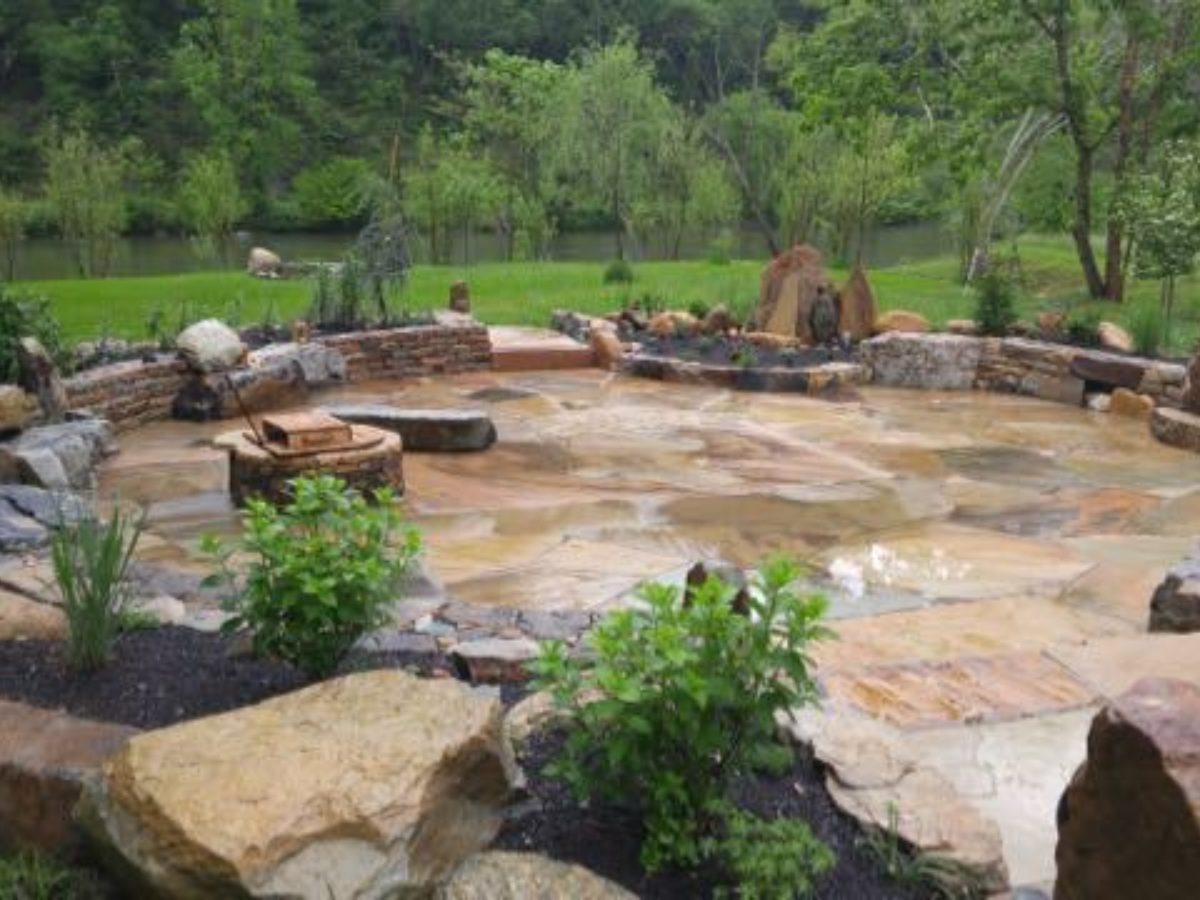 Patio
Much of the landscaping awaits spring; but if the western sun hits the bare red cliffs of Paint Rock across the river, at just the right angle, the light is reflected by a large pewter cross bolted to a spire stone and the patio gathers a warm rosy glow….

Deepest thanks to Dirk Long and V & V Masonry Crew members for their dedicated design input and serious heavy lifting, as well as many quietly shed tears.